Covid-19 Updates
Here at Lexis our priority is always the safety and wellbeing of our students and staff members. We will therefore continue to monitor the situation and act in accordance with advice from the government and English UK and will post further updates as necessary.
Newest on top 
---
11th May 2021
Face coverings no longer required in schools and colleges from 17 May 2021.
Also.....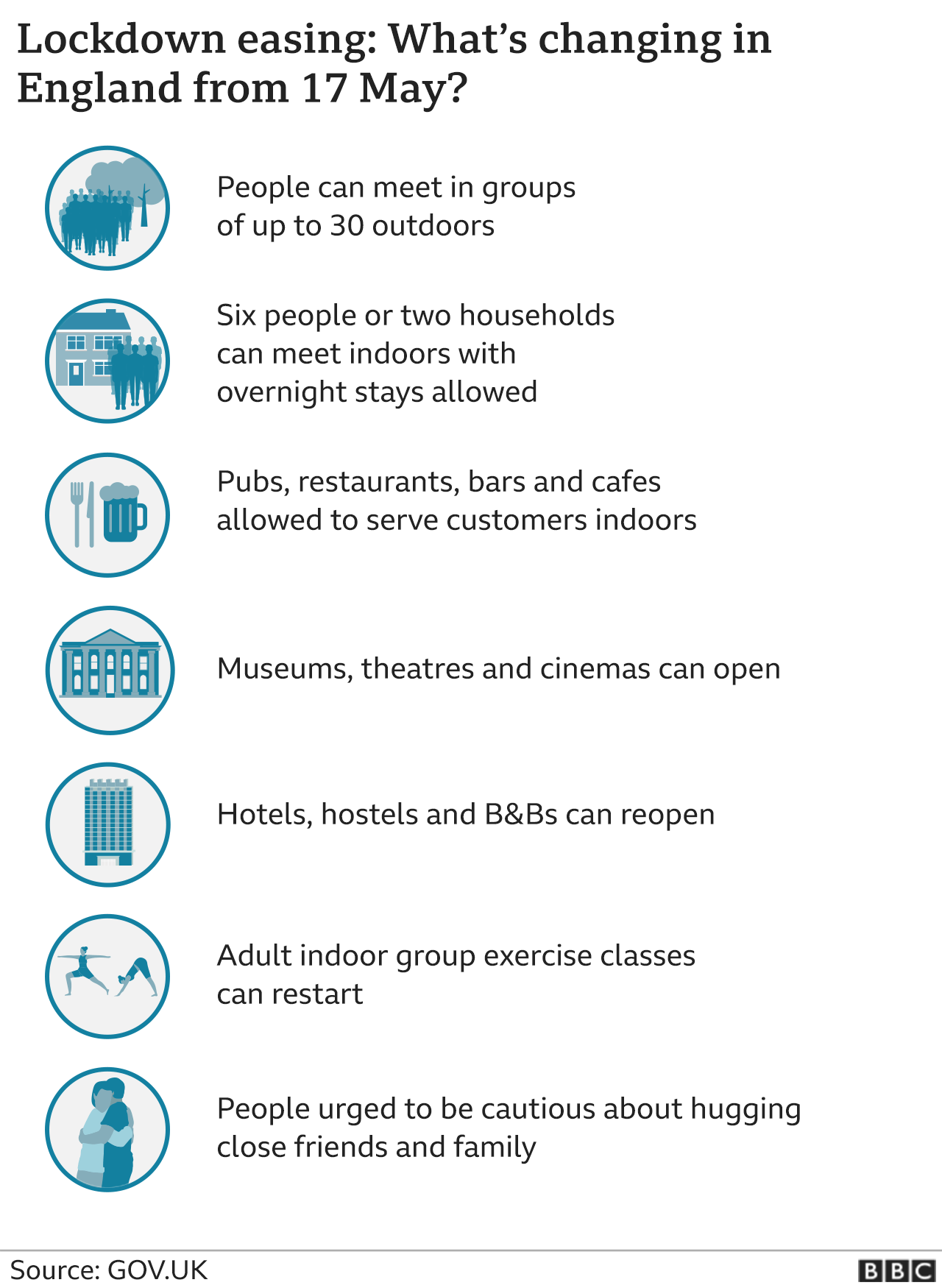 ---
10th May 2021
Travel traffic light system: how does the three-tier system work and which countries are red, amber and green?
Foreign getaway destinations have been ranked under a traffic light system, with fewer restrictions tied to the places boasting the lowest coronavirus rates and high vaccination take-up.
Countries have been graded either green, amber or red, according to how well they are coping with the pandemic.
Passengers will be required to take PCR tests before leaving and before returning sparking concerns that some holidaymakers could be priced out of travel.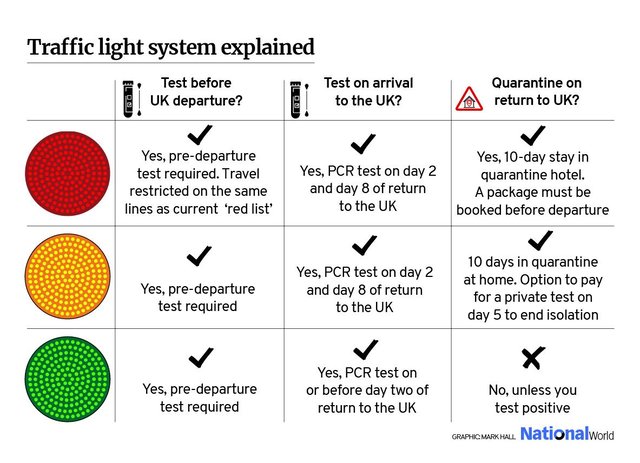 ---
12th April 2021
Today saw the beginning of Step 2 of the government's roadmap out of lockdown.
It is so nice to see all the shops open and the high street buzzing with life again.
For more details on what has changed, please see our post of 26th February 2021.
---
8th March 2021
We are absolutely delighted to announce that from today, Lexis has reopened its doors and resumed face-to-face classes.
It is so lovely to see all our students again and we look forward to welcoming many more to London and our school, as the restrictions are gradually lifted in accordance with the government's roadmap out of lockdown. (See previous post).
26th February 2021
English UK shared the government's new plan for a four-step roadmap out of lockdown in England.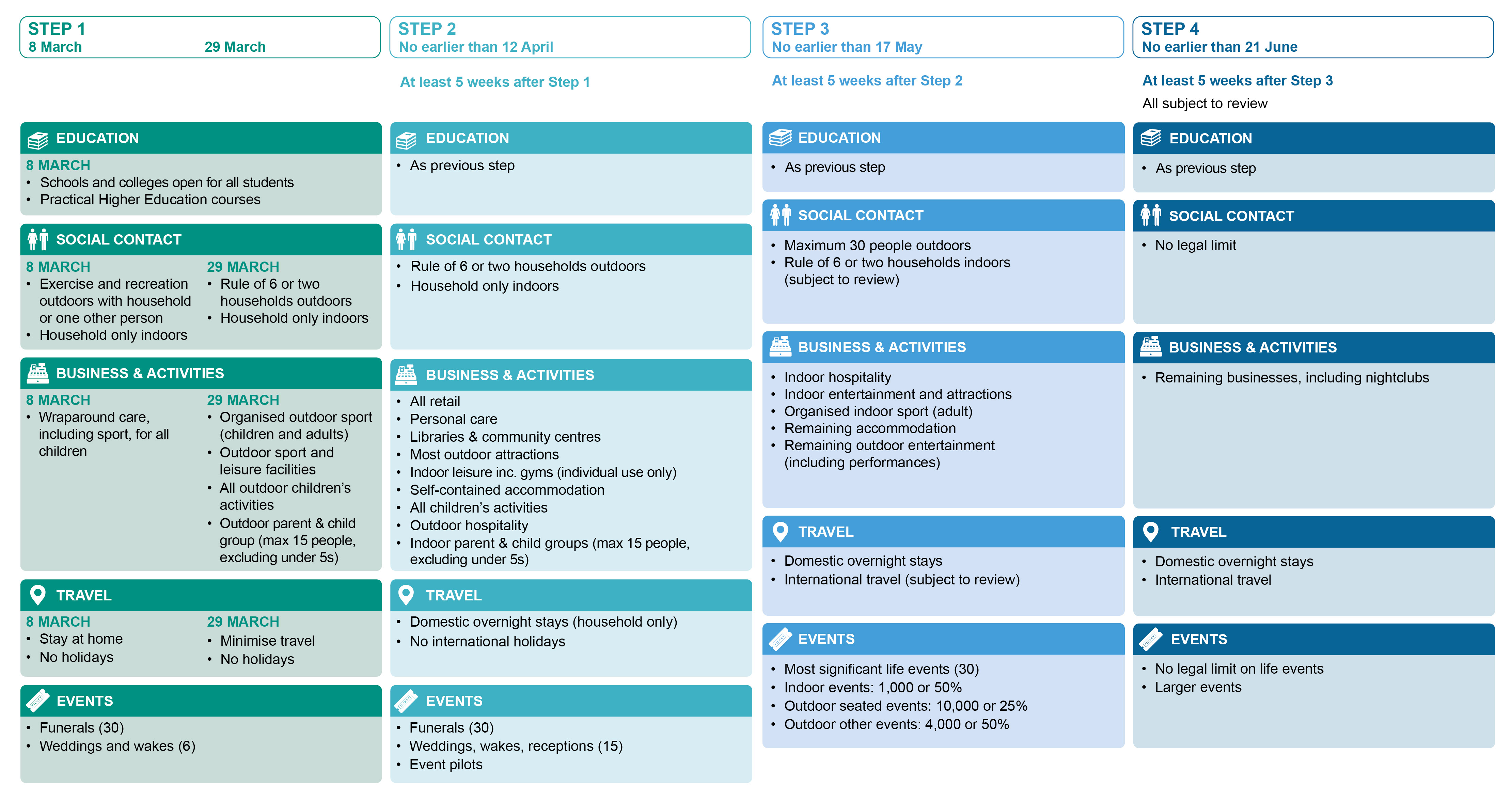 ---
23rd February 2021
Yesterday, 22nd February the UK government announced how the current lockdown in England will be eased, starting with the return to face-to-face education from 8 March. The Prime Minister Boris Johnson  called it the roadmap out of lockdown. 
Lexis is currently reviewing its risk assessments and prepares for a secure and safe return to face-to-face learning on the 8th March.
We will operate safe learning and working environments for students and staff in accordance with Covid-19 secure guidance, which English UK will update in line with published government guidance. 
For a full update, please see our Blog - The Roadmap out of lockdown
---
17th February 2021
Next Monday, 22nd February the UK government is set to reveal its 'roadmap' for gradually easing restrictions and moving out of lockdown in England.
Like everyone else, we at Lexis are awaiting this announcement with anticipation, as we expect to be told when state schools will be allowed to reopen. Following this, and based on the latest updates and advice from English UK, we hope to soon be in a position to publish our own plan for reopening on our website.
Therefore please check back soon for further news on this.
---
15th February 2021
On 14th February, the UK government announced that more than 15 million people in the UK had received their first coronavirus vaccine. This means that it has met its target to vaccinate the top four priority groups of the most vulnerable people
Prime Minister Boris Johnson called it a 'significant milestone'.
Here at Lexis, we welcome this news as further proof that the UK is leading the way in the fight against Covid-19.
---
5th January 2021
On 4th January the UK government announced a new national lockdown in England from today. This includes closing all primary and secondary schools until February half term (until 14th February).
Although private English language schools like Lexis are not under the direct control of the Department for Education, we follow the guidance given by English UK (the national association of accredited English language centres in the UK) and we fully support the government's decision to close schools to minimise the spread of Covid. 
As a result and in line with the UK government guidelines, we are temporarily moving all our classes online, with the same number of lessons per week as in school. If students do not wish to transfer to online courses, they will be offered a credit note valid for two years from the course start date.
Not all news is bad news! As you know the UK Government is carrying out a massive vaccination programme and we hope that this will enable the world to return back to normality. In fact, we are counting on it!
However, our school office remains open Monday to Friday 9:00 am to 3:00 pm. If you have any questions you would like to discuss, call the office on +44 208 346 9802 or request a Zoom call by emailing on info@lexislondon.com. We are here for you.