Accommodation
All of our international students will have to choose an accommodation option and this is not always an easy decision. Choosing where to stay is very important when travelling and we are happy to give you advice and help you make the right choice.  We have a variety of accommodation options so please take the time to read through all of them to see what suits you best. However, if you have any questions you are welcome to email us directly at info@lexislondon.com.
All accommodation offered by Lexis has been inspected to ensure that we recommend affordable, comfortable and friendly places for our students to stay.
Our accommodation is only available for Full-time and Summer English courses.
Our top tip:
London is very busy during the summer and accommodation can be hard to find during this time, so we recommend that students book as early as possible. All accommodation options are subject to availability but we always try our best to fulfil all of your requirements.
Information Pack:
Once the accommodation is confirmed, you will receive an Information Pack, which contains further information about London including travel details.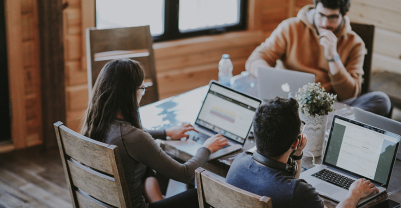 Why homestay?
When travelling alone, homestay is one of the safest accommodation options. You gain first-hand experience of life in a traditional British family home and because you have the opportunity to communicate in English with your host family on a daily basis, your English will improve faster. Homestay family accommodation is the most chosen option at Lexis. Every year, we place hundreds of students into homestay family accommodation. 
Our homestay families are a short walk from the school. We select warm and loving people, who care about giving our students a 'home away from home'. Most of our students do not need to travel on the tube in the rush hour every morning. 
Finchley is the ideal location for visiting students who prefer easy access to London without the hustle and bustle on their doorstep. It is a safe, clean and vibrant area of North London, which provides an excellent opportunity for our students to live and learn in a family oriented neighbourhood.
Lexis students can choose between bed & breakfast or half-board in single or shared room. Shared rooms cannot be booked individually.
Homestay Room Option (Lexis families)

(per person per week)

Off-peak 

Sept - May

Summer 

June - August

Single Room Bed & Breakfast
£150
£180
Single Room Half Board                                       (Bed, Breakfast and 7 meals)
£180
£210
 
 
 
Shared Room Bed & Breakfast
£130
£150
Shared Room Half Board                                      (Bed, Breakfast and 7 meals)
£160
£180
 
 
 
Juniors (12-17) Full board                                          (Bed, Breakfast, Packed Lunch, Dinner)
n/a

£250

Important: Students aged 12-15 must have a legal guardian in London.                                        Group bookings welcome with a group leader. Please contact the school office.

Special diets per person per week - £15 supplement
In busy periods our experienced accommodation team works in partnership with external accommodation agencies in order to find the most suitable option for your needs and budget. Prices may slightly vary from our published fees when we have to use external accommodation agencies. 
Instead of homestay you might enjoy the opportunity to live with other students (from the UK and around the world) at a student residence or would like a more private setting in a shared private home (we also have female/male only houses) or even live like a king/queen in one of the nearby hotels. 
|   | Student Residential Halls | Private rented accommodation | Hotels |
| --- | --- | --- | --- |
|   |   |   |   |
|   |   |   |   |
|   |   |   |   |
For larger group bookings please email the school directly at info@lexislondon.com